Absolutely Feng Shui - Welcome
Feng Shui, which literally means Wind & Water is an ancient Chinese metaphysical discipline that study how mankind is affected, for better or for worst, by the surroundings.
The surroundings in this sense is not just limited to the nearby features, such as mountains and rivers or the internal arrangement of the home or office, but also includes astronomical influences.
The interest in this study is growing and the aim of this website is to provide information on as many aspects of classical Feng Shui as possible.
Feng Shui, to repeat, is a study of environmental effect on mankind. While Feng Shui is one of the factors, other factors also affect humankind's life path and the most significant of these is astrology or destiny. As such, I have also included sections on Chinese Astrology and other related disciplines.
| | | |
| --- | --- | --- |
| Latest Articles | | Recomended Articles |
Feel free to browse and read my articles, which on what I have learnt through the years and the experience that I have gained in my practice. as well as the experience that I have gain in my practice. I am committed to writing more articles in the future.
One of my other objectives is to record the knowledge and wisdoms of other practitioners and enthusiasts. That is why I have created a section entitled, 'Library' which archives articles by other practitioners. If you are a practitioner and you would like to contribute some of your articles, please write to me.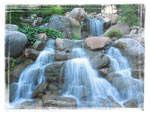 If you have a question or would like to seek clarification on any aspect of the subjects discussed above, please feel free to write to me too. I will do my best to assist.
Do bookmark this page or RSS it and come back frequently. If you are a Facebook user, you can 'like' my page (on the left) and you will receive updates on articles whenever I post to the site.
Meanwhile, learn and let learn!
Till then.
Sincerely,

Henry Fong
Feng Shui Consultant